Welcome to the Terre Group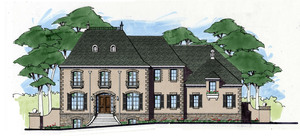 Terre Group, LLC "Terre" is a family owned and operated building and development company. Over the years, we have been involved in both development and construction of projects within the greater Baltimore Metropolitan area.
Terre is based on a solid foundation of more than three decades of industry experience. We build and develop our projects with time-honored detail and uniqueness, which has been recognized by many including the Maryland Home Builders Award of Excellence Program for Recognition of Excellence in New Home Value and Design for custom homes, single family homes, and town homes.
We understand the demands on your time. We are dedicated to providing you all the information necessary to help you determine if one of our projects is, indeed, the perfect reflection of your imagination!
After you have looked over our projects, please contact us with questions or comments; we look forward to hearing from you!